Advanced Driver Assistance Systems (ADAS)
Advanced Driver Assistance Systems, known as ADAS, are a linked series of systems fitted into a vehicle (usually from new) and which help to make driving easier and safer for the driver, and help to protect other road users. ADAS relies on a set of cameras and sensors to enable it to detect what is going on in and around the vehicle, and then tell the vehicle's control systems to react appropriately.
The safety features of ADAS vary from vehicle to vehicle, but typically include functions such as lane control (lane keep assist and lane departure warnings or LDW), adaptive lighting, parking assistance, automatic emergency braking (or AEB) and road sign and vision assistance (surround view and night vision cameras). ADAS is a major step forward in improving road safety - for example, the systems can simply alert the driver to a hazard he or she may be unaware of, or in severely hazardous situations, can even take control of the vehicle to take evasive action. Emergency braking is done more quickly by the automatic systems than can normally be achieved by a human driver, which can be a life-saver for a pedestrian who may have stepped out into the road from behind an obstruction. ADAS-fitted vehicles may also qualify for reduced insurance premiums, based on there being less likelihood of being involved in a collision, and the presence of advanced safety features such drowsy driver detection.
Some of the ADAS sensors and cameras are located within the windshield area. This means that if a new windshield is installed, the cameras and sensors will need to be recalibrated, or they may not function correctly. ADAS is becoming more common in new vehicles. Experts estimate that nearly half of all vehicles coming off the production lines by 2020 will be fitted with a minimum of two ADAS systems as standard features rather than extras. The implication for windshield replacement is that the recalibration of cameras and sensors adds a layer of complication, and will increasingly become a standard part of the replacement process. Recalibration requires additional specialist equipment, skills and expertise on the part of the windshield technician, and not all auto glass operators have the capabilities or the equipment. The additional technical requirements make it even more important to only trust your windshield replacement and subsequent ADAS recalibration to a time-served and certified member of the myWindshield network.
Table of contents:
Why does my ADAS system need recalibration?
We've already mentioned that ADAS systems work by using the input from a series of sensors and cameras, and some of these, such as stereo cameras, LiDAR and radar, may be found behind the rear-view mirror. These devices work in conjunction with other sensors and cameras fitted around the vehicle, and together they give a total picture of the surrounding road and traffic conditions.
Fitting a replacement windshield can cause some of these devices to become misaligned, and they will be unable to function properly. If your ADAS system is not fully functional, it cannot be relied upon to help you to avoid accidents and hazards. It is strongly recommended therefore that the ADAS is recalibrated after a replacement windshield has been fitted, in order to ensure that the full functionality of the systems is retained.
ADAS recalibration is not only recommended after a windshield replacement, it is also recommended that the calibration is checked on a regular basis to ensure everything is working correctly. The cameras and sensors in the windshield area work together with sensors and cameras in several other areas of the vehicle, and it is critical that they are all working correctly too. Here are some of the other circumstances which may lead you to request a calibration check:
A fault code related to ADAS functions is displayed on the vehicle's dashboard.
One or more tires have been changed.
The wheel alignment has been adjusted.
One or more cameras have been disconnected for any reason.
The vehicle's suspension has been repaired or adjusted.
When you ask any of the myWindshield partners for an ADAS calibration check, whether it's routine or triggered by a windshield replacement or some other change, you can do so with total confidence. All the technicians who carry out these calibration checks and adjustments have been trained to the highest standards required by the manufacturers of the equipment, and they work to the strictest quality standards too.
How is the ADAS recalibrated?
There are two forms of ADAS calibration, both of which can be completed by your local myWindshield technician – static and dynamic.
Static calibration - this is the first step, and takes place within the workshop. It involves the use of highly technical equipment including laser levels, digital measures and other technology. The aim is to ensure that both the cameras and the sensors are centered correctly, and giving the readings that they should.
Dynamic calibration - this is performed by the vehicle's own systems. The technician will simply drive the vehicle, and the onboard systems will perform the final fine adjustments to the calibration of the systems in a real-life situation.
Your vehicle's ADAS could save your life, and those of your passengers and other motorists or road users, but you need it to be working properly to get the full benefits from it. Regular calibration, and then getting it recalibrated when needed, is the best way to ensure 100% efficiency. Before you put your vehicle into the hands of just anyone to perform these vital tasks, you need to be sure that they are capable of doing the job right. When you deal with a myWindshield partner, you can be assured that the technicians who do the work are fully-trained, and can be trusted to perform these functions safely and effectively.
Frequently asked questions about Advanced Driver Assistance Systems
How does ADAS technology work?
ADAS technology is highly complex, using a combination of cameras and sensors normally mounted on the windshield to assist drivers with a variety of tasks. Some ADAS systems provide lane departure warnings, parking assistance, emergency braking, adaptive cruise control, and/or blind spot monitoring.
How long does it take to replace an ADAS windshield?
Depending on the type of windshield required for your vehicle and its ADAS features, replacing the windshield can take anywhere from a few hours to a full work day. The windshield replacement requires proper calibration of the ADAS sensors and cameras, which takes additional time and labor.
Can ADAS windshields be repaired or do they need to be replaced?
Yes. ADAS-equipped windshields can often be repaired if they have sustained minor damage, provided that the damage is not too severe, that it does not directly affect the driver's field of vision, and if the sensors/cameras have not been damaged. Rock chips and small cracks can often be repaired by a skilled auto glass technician, which can be much more affordable than purchasing an OEM windshield and having a complete replacement performed.
What types of materials are used to replace ADAS windshields?
Generally, the tools and materials used to replace an ADAS windshield are the same as for any other windshield, however specialized diagnostic and calibration tools are required to ensure that the windshield's ADAS is fully calibrated with the vehicle. Due to these higher requirements for windshield replacement, some auto glass shops do not offer ADAS calibration services, although an increasing number of shops are beginning to offer calibration.
Can I tint a replacement ADAS windshield
Yes. ADAS windshields can be tinted within legal limitations (varies by state) much like how a normal windshield would be tinted. It is important to note that any tint applied to the windshield does not interfere with any onboard sensors or cameras that are integral to the vehicle's ADAS.
How can I prevent damage to my ADAS windshield?
Preventing damage to your ADAS windshield is important, just like it is for any other windshield. Generally, specific tips for ADAS windshield damage prevention include driving safely and parking in enclosed garages whenever possible, using gentle cleaning agents rather than harsh chemicals when cleaning your windshield, and having any rock chips repaired sooner rather than later.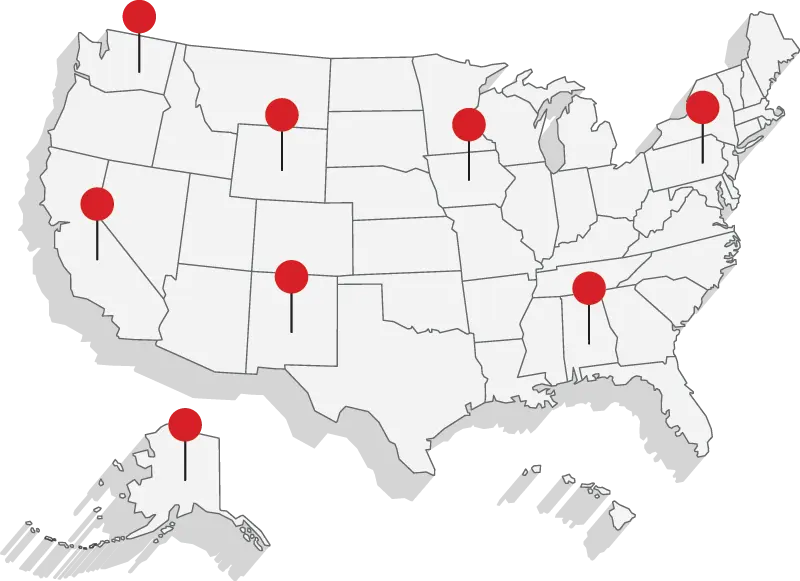 Get your windshield fitted and recalibrated by a certified auto glass technician on myWindshield
Nearly a third of all new vehicles in the United States come with some form of ADAS, and by 2030 it's expected that at least half of all cars on the road will be equipped with ADAS. Get your car's ADAS windshield replaced, and/or calibrated with the services of a qualified and experienced auto glass fitter near you.