Rear windshield replacement
If you sustain damage to your rear windshield (also known as a 'backlite'), because of the nature of the glass, a repair will not usually be an option – you will need a replacement. However, the good news is that our partners can do the job for you, and it may only take an hour, then you're good to go again. Our network of experienced auto glass technicians are just the people to ask for a no-obligation quote. We are one of the major rear windshield glass networks in operation throughout the US, and we have removed the hassle and stress from getting your car glass repaired or replaced. Your convenience is paramount to us, so we give you instant access to more than 300 mobile technicians and drive-in auto glass shops, and our same day or next day services cover all the states. For auto glass repair or replacement services, you can't do better than to ask for a no-obligation quote from a myWindshield partner.
Table of contents: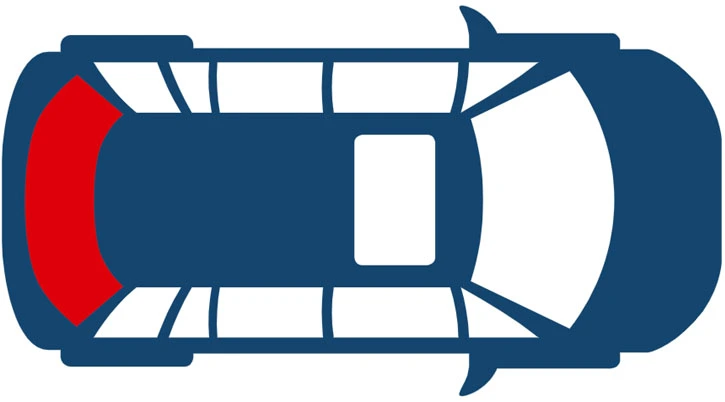 Local auto glass shop or mobile service
We believe in making auto glass repair and replacement as convenient for our customers as we possibly can, so most of our partners are able to offer you a choice of service options to suit your own circumstances. If your back glass has been smashed while you're out on the road or at work, a call-out may be the best option. Our mobile technicians operate from fully-equipped vehicles, and they can meet you in a suitable place to replace your rear windshield. A suitable location is one where the technician's vehicle can draw up safely, close enough to the rear of your car to enable them to shield the rear windshield area from any rain or dampness while they perform the glass removal and replacement.
In particularly bad weather, such as heavy rain, wind and snow, it is not recommended to have a roadside repair as the poor weather conditions can affect the curing ability of the adhesive. Under these circumstances, you are advised to take your vehicle to one of the auto glass shops. The repair will be completed just as quickly, to the same high standards, but the advantage is that you can sit in a more comfortable waiting area while the job is being done, rather than waiting out on a wet and windswept road.
The complexities of your rear windshield
Did you know that your rear windshield is made of a different type of glass from your front windshield? The front windshield is made from laminated glass – usually two or three layers laminated together under very high pressure. Front windshield glass is designed not to break up on impact, thus protecting you from glass injuries in case of a collision or flying debris.
The rear windshield is made of tempered glass, which has been treated at a high temperature and then cooled. This makes the surface more resistant to damage (it can withstand incredibly high pressures per square inch), but it can still be broken. When it does break, tempered glass splits up into countless small pebble-sized pieces, which do not have sharp points, and are less likely to cause an injury than a shard of glass. However, a damaged rear windshield is likely to require a thorough clean-up before the new glass can be inserted.
The rear windshield of your car is not simply the curved pane of tempered glass that keeps the rain out and lets the light in. It will almost certainly have a series of almost invisible heating elements installed onto it to act as a defroster or demister. Increasingly, as the technological capabilities of vehicles increases, the back windshield may also contain antennas for the communication systems, and advanced sensors and cameras which are intended to aid road safety. These complications mean that rear windshield replacement isn't a job that just anyone can do – the task needs to be entrusted to competent and highly qualified individuals. People who have undergone the technical training necessary to handle these advanced systems, such as members of the myWindshield network.
How we replace a rear windshield
When you call on one of our auto glass technicians to replace your rear windshield, the process will normally involve a few steps:
First of all, the technician will need to ascertain the type of damage that has occurred – is it a chip, or a crack, or a total smash?
Next, the technician will remove any trim, the old glass and all adhesive residues. If the glass has been totally smashed, they will also need to remove all the glass fragments and other debris to ensure the working area is clean and dust-free.
The new back glass will be prepared and fitted using an adhesive (urethane), which needs time to cure before you can drive the vehicle.
Once cured, any trim and seals will be refitted, and the electronics reconnected and tested to make sure they are functioning correctly. The entire process can usually be completed in around one hour, assuming there are no complications.
When you trust your auto glass replacement to a member of the myWindshield network, you can be confident that they are fully trained and certified to carry out the work to the highest standards – your safety and comfort are their main concerns.
Take care of your back glass
Your back glass forms a critical part of the safety system of your vehicle, and it really deserves first rate treatment if it gets damaged. It's tempting to seek out the cheapest price for your rear windshield replacement, but that could turn out to be false economy. If the materials used are not compatible with, or of the same safety standard as your original glass, the structural safety of your vehicle could be compromised. If the adhesives used are not the correct type, or cured properly you could end up developing leaks. If the electronics are not connected correctly, malfunctions can ensue. It just isn't worth skimping on any glass replacement (or repair).
Frequently asked questions about rear windshield glass in the United States
How long does it typically take to replace a rear windshield?
Replacing a rear windshield can take around 2-3 hours, depending on the make and model of your vehicle and the type of glass required. Generally, how long it takes to replace a windshield can vary depending on the experience of the auto glass technician and whether or not the corresponding piece of glass is in stock.
Can you replace a rear windshield with built-in defrost or antenna?
Rear windshields with built-in defrost or antennas may take longer and require additional skill in order to align and calibrate the sensors properly. Most automotive glass technicians listed on myWindshield are fully capable of performing windshield replacement for advanced windshields with ADAS sensors.
What are the signs that a rear windshield needs to be replaced rather than repaired?
Generally, rear windshields that have suffered from significant damage will need to be replaced rather than repaired. Small damage such as small rock chips may be repaired, but most glass other than the front windshield simply cannot be repaired easily as it is made of tempered glass and not safety glass.
What types of materials are used to replace a rear windshield?
Rear windshields can normally be fitted using polyurethane sealant and adhesive products. The glass technician will normally use suction cups, razor blades or knives, setting tape and the glass itself during the replacement process.
How can I prevent damage to my rear windshield in the future?
Normally, rear windshields are damaged as a result of exposure to the elements or from attempted burglary. To mitigate damage to your rear windshield, consider parking your vehicle in a covered garage rather than outdoors.
Is it safe to wash my car immediately after getting a new rear windshield?
No. You should wait at least one full day after your rear windshield has been replaced before washing your vehicle. The adhesive used to fit the windshield needs time to cure, so speak with an auto glass technician to determine when it's safe to wash your vehicle afterwards.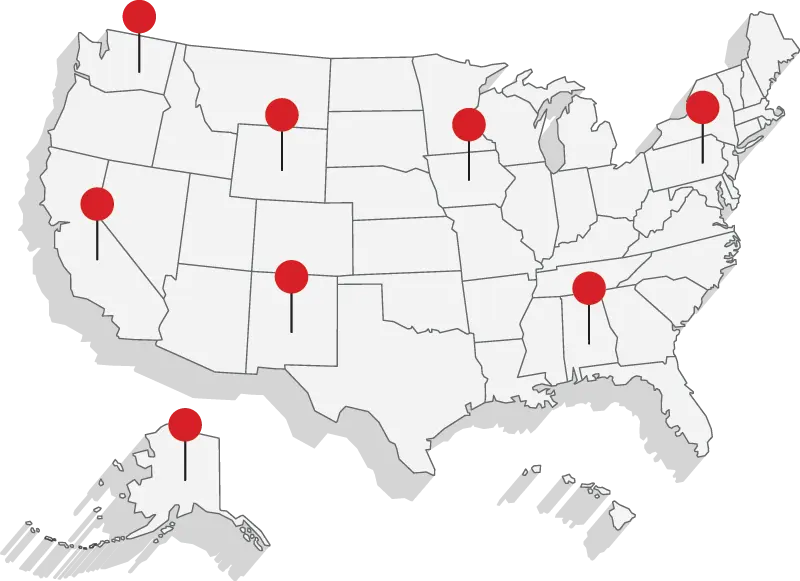 Best to use myWindshield
No matter where you live in the US, no matter the make or model of your vehicle, and no matter whether your vehicle is parked at home or in a parking lot, use myWindshield for quick and affordable rear windshield replacement services.