In order to keep vehicles and those inside safe and secure, automobile manufacturers need to abide by numerous standards and be held accountable for any defective parts or components. This certainly applies to assembly plant operations all the way down the supply chain to the end customer driving a brand-new car off the lot, but what about aftercare and – in particular – auto glass repair and replacement?
There is no 'license' required for someone to repair or replace auto glass in most states, but there are many state laws and federal standards by which individuals must abide in order to repair or replace auto glass. In short, the auto glass aftercare market is not technically regulated through licensing in most states. Instead, standards, laws, and insurance requirements ensure that vehicles are safe and sound on the road.
This blog post will examine the occupation of a typical auto glass technician, what requirements are in place to become one, which sorts of training and certifications are recommended, and which organizations and bodies of standards auto glass technicians should be familiar with.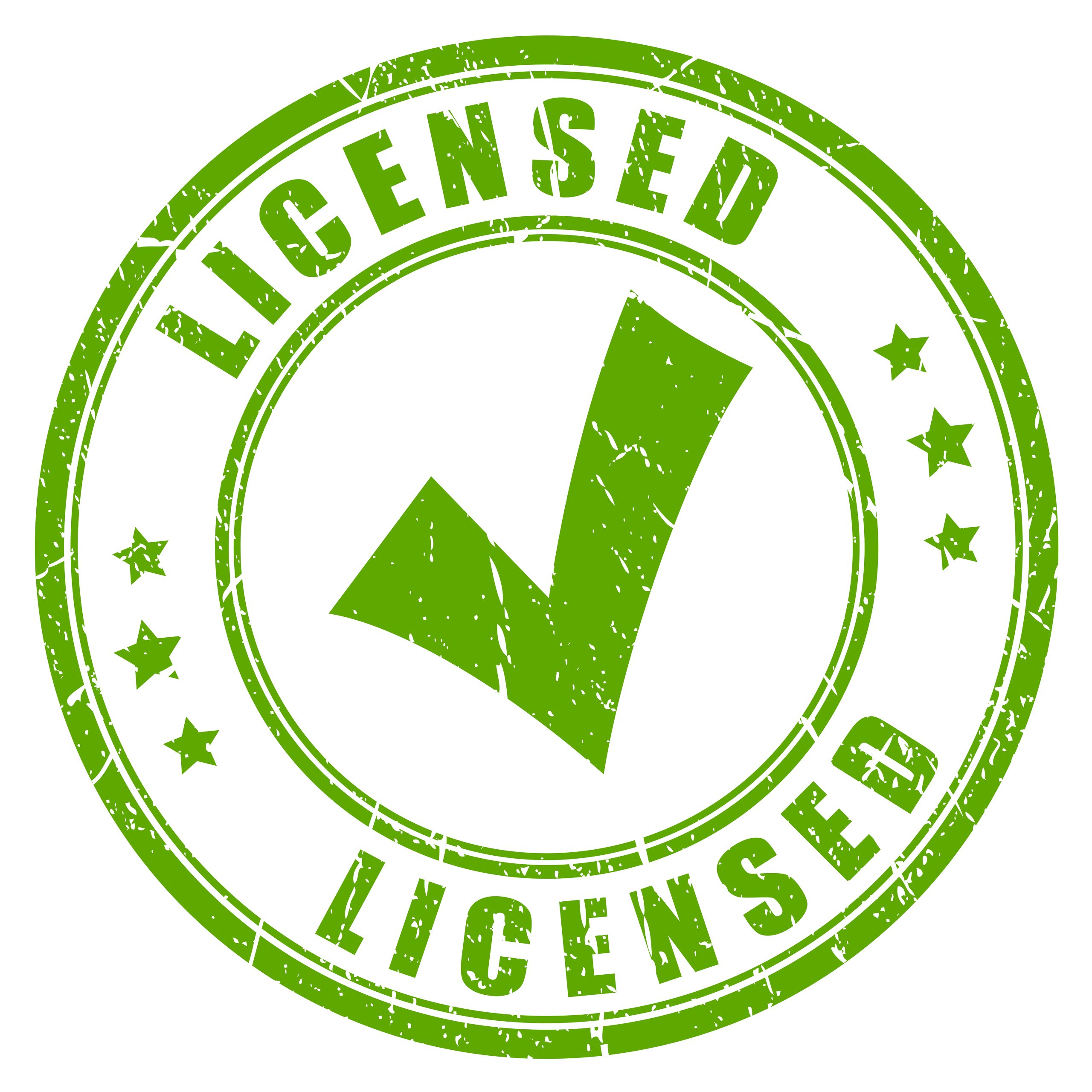 What is an auto glass technician?
For the sake of this post, an auto glass technician is an occupation that involves the repair, replacement and fitting of windshields and other vehicle glass. The closest occupation to an auto glass technician as per the Bureau of Labor Statistics is listed as Automotive Body and Glass Repairers or, more specifically, SOC 49-3022: Automotive glass installers and repairers. While some auto glass technicians may be involved in other auto body work and essentially work as mechanics, we will only be focused on the auto glass technician aspect.
The auto glass technician occupation at a glance
As of 2021, auto glass technicians in the United States earned a median salary of $37,920 per year with over 171,000 employed in total and an estimated job growth of around 3% per year to 2031 (slower than average growth), adding a further estimated 5,000 jobs.
Many auto glass technicians are employed in auto glass shops or mechanic shops, especially as apprentices in the trade. Often, employed auto glass technicians will gain experience and skill and eventually start their own small, independent business.
Skills and education required to become an auto glass technician
In order to become an auto glass technician in the United States, you'll generally need on-the-job training at an auto glass shop or a mechanic's garage that also works with automotive glass. Becoming an apprentice is usually one of the best ways to get your foot in the door, but having some education and qualifications can certainly help you get beyond entry-level positions.
In terms of education, there is no strict educational requirement although a high school diploma or GED is strongly recommended as well as vocational training through a community college or a reputable training center. Auto glass repair is often offered as a module for many collision repair programs at trade schools and community colleges. These programs are often anywhere from 6 months to 2 years in duration, with certifications usually being granted after 6 months to 1 year of study.
Auto glass repairers and technicians usually gain competency on the job after around 6 months, but a few years' experience can give them a great competitive advantage.
The main skills that an auto glass technician needs to have include:
Attention to detail: windshield repairs and auto glass replacement involves a lot of detailed work in order to ensure a proper and safe driving experience for customers.
Numeracy: basic numeracy skills are required for auto glass technicians as they need to be able to identify the correct piece of glass required for a vehicle, take measurements of glass and cracks or rock chips, and prepare cost estimates for customer quotes.
Strength & dexterity: auto glass technicians must consistently lift heavy and awkward pieces of glass in a confined space while also using caution not to crack or damage the glass.
Customer service: even if an auto glass technician is working as an apprentice and perhaps rarely interacts with customers, being able to clearly and politely communicate with customers is always a plus.
Career outlook for auto glass technicians
The Bureau of Labor Statistics estimated that auto glass technician careers will likely grow at 3-4% from 2021-2031, or by around 800 jobs (from 18,500 in 2021 to 19,300 in 2031). This is a little below the average estimated growth for all careers in the United States of 5%. Considering automotive body and glass repairers as a whole, job growth is estimated to be around 5,000 jobs total by 2031.
One of the reasons stated for this low growth is from higher safety standards being introduced in modern vehicles, which may lessen the need for windshield crack repair and windshield replacement services. However, older vehicles with fewer safety features may still be prone to cracks and damage so there will still be demand in the future.
Do auto glass technicians need a license to operate in the US?
Most states do not require auto glass technicians to be licensed in order to operate, nor do they require auto glass shops to be licensed specifically. A business license is required in order to lawfully operate a business, but only a few states have specific license requirements for auto glass shops.
The criteria for obtaining a license can vary from state to state and may or may not require proof of having completed an apprenticeship or training, number of jobs completed, and so on. For example, Massachusetts has mandatory license regulations for Auto Glass Repair Shops that requires all auto glass shops operating in MA to maintain specific records as well as for advertising.
Even if a state license is not required for you either as an auto glass technician or as an auto glass shop owner, it is strongly recommended that you familiarize yourself with industry best practices and standards for insurers and for aftermarket and OEM auto glass.
See your state legislature website for more information on auto glass shop licensing and how to remain compliant.
Which certifications does an auto glass technician need?
In states where auto glass technician licensing is not mandatory, customers may have doubts about whether or not an auto glass shop is qualified and legitimate so additional certifications, while not mandatory, are strongly recommended.
Moreover, certification also helps auto glass shop owners and their employees in states where licensing is required as it demonstrates a commitment to upholding industry best practices.
While there are many community colleges and vocational schools across the United States that offer trade apprenticeship opportunities and educational courses on automotive glazing, the most well-known and reputed organization for auto glass technicians is the Auto Glass Safety Council (AGSC). In accordance with the American National Standards Institute (ANSI), AGSC developed the Automotive Glass Replacement Safety Standard™ (AGRSS) standard. AGRSS certifies member partners based on industry best practices and six key criteria related to auto glass replacement, one of which is continuing education. A list of approved AGRSS-certified courses can be found here.
Source: Auto Glass Safety Council
In addition to pursuing continuing education with an AGRSS-certified provider, auto glass technicians across the United States can become members of other reputable organizations including the National Windshield Repair Division (NWRD), an AGSC-affiliated organization offering many membership benefits including certification in windshield repair.
Another broader organization that includes all sorts of auto industry professionals such as mechanics and collision repair technicians is the National Institute for Automotive Service Excellence (ASE). While not explicitly for auto glass technicians, those that provide auto mechanic services can stand out with ASE accreditation.
Benefits of becoming a certified auto glass technician
There are many benefits to becoming a certified auto glass technician, especially with some of the most reputable organizations such as AGSC. Some of the key benefits for auto glass technician members and auto glass shop members include:
Demonstrate to customers and colleagues your compliance and adherence to the highest industry standards for auto glass repair and replacement;
Inspire greater productivity and efficiency with your increased knowledge and expertise;
Advance from entry-level auto glass technician positions to better-paying roles with more complexity of tasks and greater responsibility;
Assure your insurers that you abide by the highest industry standards;
Display AGSC logos, stickers, decals and patches on your uniform, website, and any printed materials.
Other organizations may offer different benefits from AGSC, but the same general trend applies here too. By obtaining professional certification with a major auto glass organization you are demonstrating to customers, insurers, and suppliers that you are committed to upholding industry standards and operating in a responsible manner.
Important standards that auto glass technicians must know
Whether or not you require a state license to operate as an auto glass technician, there are certain standards, laws and regulations that may apply to you. One benefit we haven't mentioned above of joining an auto glass organization that is relevant here is that many certification programs will help familiarize you with these standards.
Regardless of certification, auto glass technicians must abide by any relevant federal and/or state regulations and laws regarding windshield repair, windshield replacement and/or body glass replacement.
Federal standards
There are two federal motor vehicle safety standards that apply to auto glass technicians. These include:
Federal Motor Vehicle Safety Standard 205 (FMVSS 205): this standard includes a wide range of regulations and standards regarding automotive glazing, such as materials and composition of laminated safety glass, transparency, and strength. While essential for auto glass manufacturers, the standard also applies to aftermarket services including auto glass technicians fitting replacement windshields and body glass.
Federal Motor Vehicle Safety Standard 212 (FMVSS 212): this standard outlines various windshield mounting standards and includes relevant information such as acceptable peripheral vision through the windshield at specified speeds.
State laws & regulations
Every state has passed some form of legislation regarding cracked windshields, windshield replacement, acceptable windshield crack repair, or other relevant laws regarding auto glass. While some states have well-defined legislation for auto glass, others have limited legislation in place and are more laissez-faire in their approach. Learn more about specific state legislation for auto glass by consulting your state legislature's website.
While the list of each state's auto glass legislation is exhaustive and beyond the scope of this post, the long and skinny is that most states tend to have laws pertaining to whether or not aftermarket or OEM glass is required for windshield replacement or whether or not customers have a right to choose (as per their insurer) where to have auto glass work done.
These laws are beneficial to know for both customers as well as for auto glass shops, so we strongly recommend that you have a general understanding of your state's laws regarding auto glass in order to better serve your customers and to remain compliant.
Windshield replacement laws & state zero-deductible insurance regulations
Following on the previous point, some states have implemented what is called a zero-deductible scheme whereby residents of eligible states can essentially get a free windshield replacement. Technically, there's no such thing as a free lunch and someone's gotta pay; in this case, it's the insurance provider that must fully cover the cost of windshield repair or windshield replacement according to your deductible. At the end of the day, it's free for you, the customer, while the auto glass technician is compensated via your insurance provider.
States that have a zero deductible insurance law in place, in some form or another, include:
Arizona
Florida*
Kentucky
Massachusetts
New York
South Carolina
*Florida's zero deductible has been overhauled in May 2023 and may no longer apply to some residents.
Please note that some of these states, such as Arizona and Massachusetts are often called zero deductible states but in reality, residents of these states have the option to purchase waivers when shopping for car insurance, so there is not always a guarantee of a free windshield replacement. See your state legislature website for more details on zero deductible laws.
Become a myWindshield member today
Although you may not need a license to operate as an auto glass technician in the USA, accreditation and certification are increasingly important as technologies improve such as ADAS calibration. Joining as a member of reputable organizations is therefore extremely important in order to stand out from the competition and to display to customers that you are indeed a trustworthy and qualified auto glass technician.
Attracting new customers, however, can be a challenge. That's why we encourage you to become a myWindshield member today and to get quality leads from vehicle owners across the United States looking for genuine, independent auto glass shops.