Front car window replacement
It's not only your car windshield that can get damaged by flying debris or as a result of a road traffic collision - your van, SUV or truck front door window is at risk of being chipped or broken too. The front door glass on your vehicle is also at risk from opportunist thieves, who tend to break one of these windows to get into your vehicle to steal it, or the contents. Due to the way the side windowpanes are manufactured, they cannot be repaired in the same way as a windshield chip can be fixed - even a small chip means you will need your front door window replaced. Don't worry, replacing front door glass is something that members of the myWindshield network do all the time. We are one of the highest rated auto glass repair and replacement networks in operation, and our services are available across the US. There's no need to spend valuable time trawling the internet looking for 'car window replacement near me' or ringing round all the local auto glass shops to try to get the repair done. All the information you could possibly need is available all in one place, on the myWindshield website. Our members are all well-established, certified auto glass experts, and they can give you the best deal in the local area when it comes to replacing auto glass.
Table of contents:
How the door window is replaced on a car
First, the technician will need to remove the old, damaged glass. If the glass has been totally smashed, the first job is to vacuum the loose glass and debris out of the vehicle before removing the door panel to access the remains of the pane.
If the side window is just chipped, the technician simply needs to remove the door panel to access the whole of the pane.
The next job is to disconnect the glass from the mechanism within the door that allows the glass to rise and fall, and totally remove it. The complexity of this task depends on the type of mechanism that is fitted within the door panel – manual or electric etc.
The new windowpane will be fitted into the mechanism, and cleaned. Then, a test will be carried out to ensure everything is working correctly, before re-fitting the door panel and ensuring the interior of the vehicle is free from dust and debris that may have been released during the work.
The entire task should be completed within around one hour, and then you can drive away with your vehicle's security intact.
It's important to put the replacement of any automotive glass into the hands of someone who has been trained properly to carry out the work. In the case of myWindshield, our members are all experienced and reputable auto glass specialists, and you can rely on them to work to the highest standards to ensure the functionality and safety of your vehicle.
Auto glass is our business
You may not realize it, but all the pieces of glass in your car play a major part in the overall safety of the vehicle. They all have their part to play in making the overall structure sturdy and safe to drive, as well as letting you see out and keeping out the elements. Each individual part has been carefully and individually designed and molded to a shape which gives the vehicle the best possible gas mileage, and constructed of materials that protect you, your passengers and other motorists and road-users in the event of an accident. If any of the glass components become damaged, even slightly, the safety of the vehicle could be compromised. It makes sense therefore to get even apparently minor areas of damage such as stone chips checked out and rectified before they develop further and put the vehicle and passenger's safety at risk.
Our members offer professional windshield repair and replacement services, and they are always happy to offer help and advice on remedial action. If the front door glass on your vehicle has been damaged in any way, get a professional opinion and replacement from a member of the myWindshield network. Our partners offer great customer care and top-quality workmanship, using the best available materials and methods, all at best prices.
Frequently asked questions about car window replacement
Can you replace a door window on a car that has tint or other special features?
Yes. If your car has tinted door glass or other features such as rain sensors, UV filters or sound insulation, an auto glass technician can replace it. Specialized glass may not be as readily available in stock and may need to be ordered for your specific vehicle, however.
How long does it take to replace the door window on a car?
Generally, how long it takes to replace door window can vary from around 1-2 hours. An experienced and qualified auto glass technician should be able to replace just about any door glass for most makes and models of vehicle.
Can you repair car windows or does it always need to be replaced?
Most of the time, car door glass will need to be replaced if it has sustained any significant damage. Unlike with windshield repair, car door glass tends to be made of tempered glass and as such cannot safely be repaired. Very minor damage may be safe to repair, so please ask a qualified auto glass technician about your options.
What types of materials are used to replace car door glass?
Most car door windows are made of tempered glass, which is a tough and shatter-resistant glass that is made of a combination of silica, limestone, soda ash and additives. Specialized front door glass with features like rain sensors may contain electronic components as well.
How can I prevent damage to my car door window?
Car door windows tends to be damaged by slamming the door shut with too much force, but they can also be damaged by flying debris while waiting at an intersection or when driving down the highway, for example. To mitigate damage to your front door, try to avoid slamming the door shut and park in enclosed areas whenever possible.
Will my car be safe to drive immediately after fitting a new window?
Generally, it is recommended that you wait at least one hour after having any automotive glass replaced in order for the adhesive to fully cure to safe levels.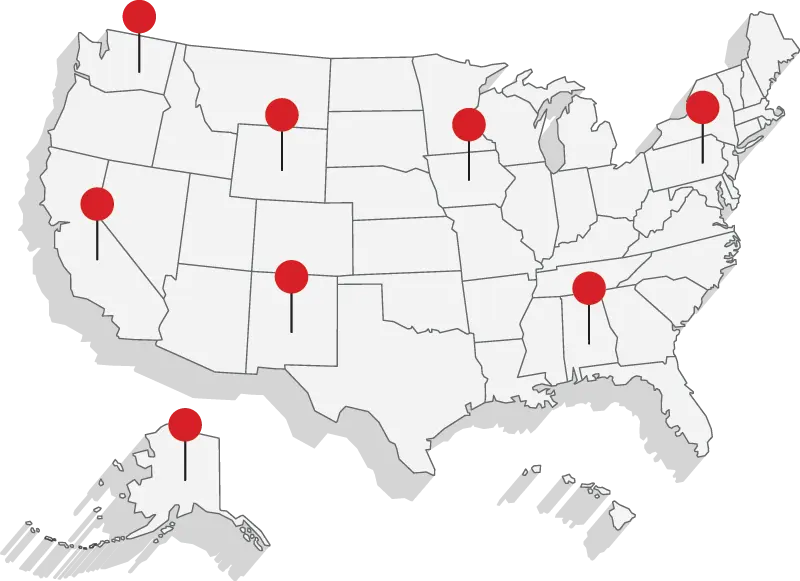 Best car window replacement service
Keep on rollin' safely with the quick and affordable auto glass repair and replacement services offered by our member partners on myWindshield. Get your car window replaced by our trusted, local auto glass technicians near you, anywhere in the United States.