Front vent glass replacement
Our members do so much more than just repair and replace windshields, they can supply and fit all the different pieces of glass that go into all makes of vehicles. As one of the foremost suppliers of vent window glass replacement, we have network members who operate across the whole of the United States. With more than 300 auto glass repair shops and mobile technicians to choose from, simply asking us for a no-obligation quote will give you immediate access to the technicians located nearest to you. There's no need for you to waste time ringing around all the auto glass shops in order to find someone to do the job for you – we provide all the information you need, all in one place. Our network members are all well-established automotive glass technicians; they come with a wealth of experience, and offer same day or next day services. You can entrust the replacement of your car glass to them, secure in the knowledge that they will work quickly, and provide a high standard of workmanship at a realistic price. To start the process of getting your vent glass replaced, click on the GET QUOTES tab above to request a no-obligation quote online.
Table of contents:
Auto glass replacement near you
We feel that your convenience is paramount, so whatever auto glass services you need, you will be given a choice of calling out a mobile glass technician or taking your vehicle along to an auto glass shop near you – it's entirely up to you which you choose. The call-out option is an excellent choice when you are away from home – perhaps you're at work or stranded at the roadside. The auto glass technician can come to you in a fully-equipped vehicle to replace your front vent glass while you get on with something else. Our technicians car glass under most conditions, except where there is heavy rain (or snow), or the humidity is very high, as any adhesives used may not cure properly, and there is a danger of moisture getting into the vehicle. The technician will advise whether it is possible to do a mobile repair when you make a booking.
The other option is a drive-in service at your local auto glass shop, which can be the best choice in poor weather. It is much nicer to take a seat in a waiting area while your vent window is replaced, rather than having to wait at the roadside.
Origin of a car window vent?
When you think about the various panes of glass in your vehicle, you probably don't give the vent glass a thought – it is the small, often triangular, panes that sit beside the opening side window. Actually, those little odd-shaped panes of vent glass serve a very important purpose – they provide the driver with better all-round visibility when driving or parking.
The origin of vent glass (and the reason for the 'vent' in the name) is that once upon a time, before air conditioning became common in cars, the vents were used to allow a flow of air into the vehicle. The vents on older cars used to open a little, usually with a tilt or swivel mechanism, which meant that you could regulate the temperature without having to have the side windows open. It has been around 20 years since cars were designed with opening vents, because the old vents used to create a great deal of drag when open, and it is more fuel-efficient to drive with air conditioning running than with open windows. Modern vent windows are part of the vehicle's streamlining, and are used to replace areas of solid bodywork to increase visibility for the driver.
Can the vent glass on a car be repaired?
The answer depends on what type of glass is used in your front vent window, and what type of damage has occurred. For example, vent glass is often smashed during a robbery attempt – if someone wants to get into your vehicle to steal it, they will often break a vent rather than a side window, as it is easier to drive the vehicle with only a small pane of glass smashed. If your vent glass is completely broken, then naturally total replacement is required.
What about a small area of damage? Well, most vents are made with tempered glass, rather than laminated glass (as used in your windshield). This means that even small areas of damage cannot be repaired, so a damaged tempered glass front vent should be replaced. However, on some high-end makes of vehicle, both the vents and the side windows are actually made from laminated glass, because this reduces the amount of road noise you hear inside the vehicle. If you have laminated glass vents, a small repair may be possible, but in reality, the general rule is that replacement rather than repair is recommended.
Replacing the vent glass on your car
Although the panes are usually small, the vent glass forms part of the body shell of your vehicle, and contributes to the overall structural strength. If the glass becomes damaged in an accident or during a break-in, it is important to get it replaced right away both to maintain the integrity of the overall vehicle structure, and also to ensure it is secure – a broken car window is a massive temptation to a thief.
You wouldn't trust an amateur to service your car, so why would you trust just anyone when it comes to replacing the glass on your car? To ensure all your car glass gets the best possible care, at a realistic price, call in a member of the myWindshield network. Our members are all experienced, trusted operators who carry certification for the work that they do. They will source the appropriate pieces of glass for your vehicle – either made by the original manufacturer, or a high-quality equivalent – and fit them quickly and professionally, to bring your vehicle back to its safe and secure best.
Frequently asked questions about car vent glass
Can you replace vent glass on a car that has tint or other special features?
Vent glass sometimes contains tint or defrosting features. The auto glass technicians found on myWindshield can replace these types of glass for your vehicle, although the more specialized the glass the more likely it may be that the technician needs to have the piece ordered.
How long does it take to replace car vent glass?
Front vent glass can take anywhere from around 1-2 hours to replace, depending on the make and model of your vehicle, the experience of the auto glass technician, and the availability of replacement glass.
Can you repair vent windows or does it always need to be replaced?
Most of the time, damaged vent glass will need to be replaced. Unlike windshield repair, vent glass repair is usually unsafe or impractical because the glass is made of tempered glass, whereas windshields are made of laminated safety glass that can be repaired.
What types of materials are used to replace vent glass?
Vent glass is normally made of tempered glass, a shatter-resistant glass widely used for all auto glass except the front windshield. The materials used in automotive glass manufacturing include silica, soda ash, and limestone. Additives are also commonly used. Auto glass technicians tend to use similar tools and products to replace vent glass as for other pieces of glass, such as molding strips, urethane sealant, suction cups, and knives to remove pieces of the old glass.
What should I do if the vent glass on my vehicle is damaged while driving?
If you've damaged your vent glass while driving, your safety should always come first. When safe to do so, pull over and inspect the damage yourself. Using your best judgment, decide if it's safe to continue driving or if you need mobile glass replacement services urgently. Damaged vent glass may shatter, although it tends to shatter into small chunks.
Can a damaged vent glass affect my car's air conditioning system?
As with other glass on your vehicle, a crack or a hole in your vent glass can negatively affect your car's air conditioning system as you're essentially losing free cold air. Have your vent window glass replaced sooner rather than later to keep yourself and your passengers safe and to maximize the efficiency of your car's air conditioner.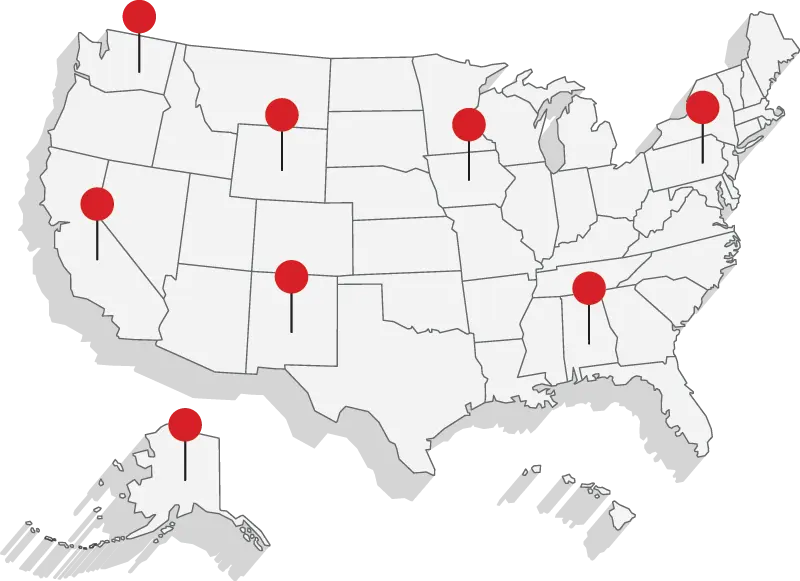 Best car window vent replacement
If you've got a crack in your car's window or the glass panel has completely shattered, get quick and affordable replacement glass from a local auto glass shop near you by using myWindshield. Our member partners operate in towns and cities across the United States and their competitive prices and dependable services can help keep your car safe and roadworthy.