Auto Glass Repair Prices USA: Average Cost
When it comes to finding the best auto glass repair prices in the USA, several factors come into play:

Get quotes from at least three companies.
Ask companies about available discounts.
Consult your insurance about coverage.
Assess the severity of the damage.
Consider the damage location.
No matter how carefully you drive, it is inevitable that your car will be damaged or broken at some time during the life of the vehicle.
Your windshield may be chipped or cracked by a flying piece of roadside rock, or you may get a cracked windshield by hitting a pothole or even another vehicle - it happens.
For your side and back glass, damage is often caused by vandalism, or by a break-in.
Side windows are often the preferred option for thieves who smash them with something hard like a pry bar or a hammer to get hold of anything of value.
The myWindshield network of auto glass professionals are there when you need them, along with competitive prices.
You will get the best deal available, because all our partners are independent operators, and that gives them the flexibility to offer the best prices, combined with a truly personalized service, that simply cannot be matched by the larger national companies.
| Date | Job | Technician | Location | Quote |
| --- | --- | --- | --- | --- |
Why listen to us?
myWindshield is your one-stop platform for finding the best auto glass repair near you. Our website connects you with over 300 qualified mobile technicians and auto glass shops across the USA. Learn more about our expertise.
Table of contents:
Why do auto glass repair prices vary?
If you search the internet for 'windshield replacement near me' (or a similar search for windshield repair) you will get a puzzlingly broad range of answers - the costs and available service levels may be significantly different across the various providers.
The reason this happens is that there are many factors that will influence the price you are quoted for your windshield repair or back glass replacement:
Vehicle make, model and age
There are different glass specifications for different vehicles, and it's harder to source some types of auto glass than other types.
Take an example – a car or a van windshield of a very popular make or model is more likely to be held as a stock item by the auto glass suppliers, than a less popular model.
If you drive something older, rarer or more specialist (or even classic or vintage), the glass could need to be ordered in specially, which takes time and is more expensive.
Where costs can really rack up is when your car, van, SUV or truck is classed as a prestige vehicle, and the glass needs to be obtained from a dealership and will come complete with their mark-up.
In other words, costs are not entirely in the auto glass technician's hands, they are dependent on where the glass is coming from.
The type of car glass supplied and fitted
Does your car have a 'smart' windshield? These are becoming more common in production cars.
As you can probably predict, the cost of the windshield and therefore the cost of the replacement work will be higher for a smart windshield than for a standard one.
If yours is a standard windshield, your selected auto glass technician may offer you two cost options.
The first option will probably be to supply and fit a windshield made by the original manufacturer (a so-called OEM option).
This is a direct replacement of the old glass with an equivalent piece, which will have been made by the same manufacturer who made the original one.
The second option could be an equivalent windshield, made by another manufacturer (an 'aftermarket' windshield).
The equivalent windshield will have been made to the same specification as the OEM version, and meet the same safety and quality standards, but will be a lower cost option.
It is your choice whether to go for the OEM or the equivalent windshield – each will function as well as the other, it all depends whether you feel it is essential to keep your vehicle to original manufacturer standards (the OEM option) or whether you want to save some cost (the equivalent option).
Location
Our partners cover the whole of the US, but naturally there are more auto glass shops located around cities and towns than in less well-populated areas.
If you need to call out a mobile service, the distance the technicians need to travel must be factored into the prices they charge, so costs in remote rural areas will tend to be higher than in and around cities.
There will also be variations in labor costs across the various states, which will also drive price differences.
Service type
Urgent and same-day services can be more expensive than next-day services.
Our partners are all independent operators, and if they get called out to your emergency job, they may be turning down other work in order to accommodate you.
Do you really need the work done today, or could you really wait until tomorrow?
If so, the technician may be able to fit your job in alongside another one, saving everyone time (and money).
Our partners generally have a call-out service available, and provided your location sits within their range of travel, they will often come out to you without charging a call-out fee.
It's always a good idea to check before agreeing to proceed.
Get auto glass repair quotes before you commit
The variation in prices makes it a sensible idea to ask for one or several quotes through the simple myWindshield quote process before you decide to go ahead.
It's free, getting a quote does not oblige you to proceed, and one of the great benefits of dealing with our network members is that they are all independent operators, free to flex the deals they offer.
You can get some significant savings if you get several quotes and compare them to find the best one.
Insurance or cash?
If your windshield needs a repair, your car insurance may cover the cost.
However, it's a good idea to check just what is included in your glass cover, and whether a windshield repair claim can affect your deductible (or excess).
If the cost of the repair is anywhere near the value of your deductible, it may be worthwhile simply paying for the repair yourself.
The good news is that you will usually have a choice of who does the windshield repair for you.
Insurance companies used to be able to force motorists to go to their own authorized repairer, but in many states, this has been outlawed, and you can choose your own repairer.
It therefore makes sense to go to a myWindshield network member for all the benefits that will bring.
If you do decide to claim on your insurance, many of our partners are insurance approved, and can handle the claim for you – another example of myWindshield making life easier for the motorist.
Average auto glass repair costs
As we have discovered, there are many reasons why windshield replacement costs differ so much, so we have done a survey among our partners and produced a helpful costs table.
This table itemizes all the main pieces of auto glass such as windshields, side windows (vent glass and quarter glass), back glass and even sunroofs.
The table acts as a guide to the average costs of each replacement, and can help you if you need your windshield replaced.
Auto glass prices: Frequently asked questions
How much does it cost to replace a windshield?
Depending on the make and model of your vehicle and on the auto glass company, a new windshield can cost around $250 to $500 to replace.
This includes removing the old glass, labor and the cost of the new windshield and adhesives used for fitting the windshield.
How much does it cost to repair a windshield?
Depending on the size, location and severity of damage to your windshield, stone chip repairs can cost around $100 to $150.
This includes the cost of labor and resin used to fill in the chip. Multiple stone chips may cost $150 or more to repair.
Are there any additional costs for auto glass services?
Your auto glass shop may charge additional fees for services such as mobile and same-day services, cleaning fees, and labor.
To avoid hidden charges, it is important to always obtain a free, no-obligation quote beforehand.
Do I have to pay out of pocket for windshield repair or windshield replacement?
If your insurance policy does not provide windshield cover, you may have to pay partially or fully out of pocket.
Please check your auto insurance policy and your deductible beforehand.
Many auto glass centers do offer financing options to help spread out the cost if you must pay out of pocket.
Is it cheaper to repair or replace a windshield?
Generally, it is almost always cheaper to repair a windshield than to have it replaced.
The cost of windshield repair is around $100 to $150, whereas a replacement windshield can cost $250 to $500 or more.
It is not always possible to repair a windshield, however, so please inquire with a professional, local auto glass technician to evaluate your options.
How can I save money on windshield repair or windshield replacement?
One of the biggest ways of saving money on windshield repair or windshield replacement services is to choose to work with local, independent auto glass technicians that offer competitive prices and free quotes for their services.
Next, consider having your windshield repaired rather than replaced if it is safe to do so.
Lastly, consider asking your auto glass technician for aftermarket glass rather than OEM glass as this can also save you money.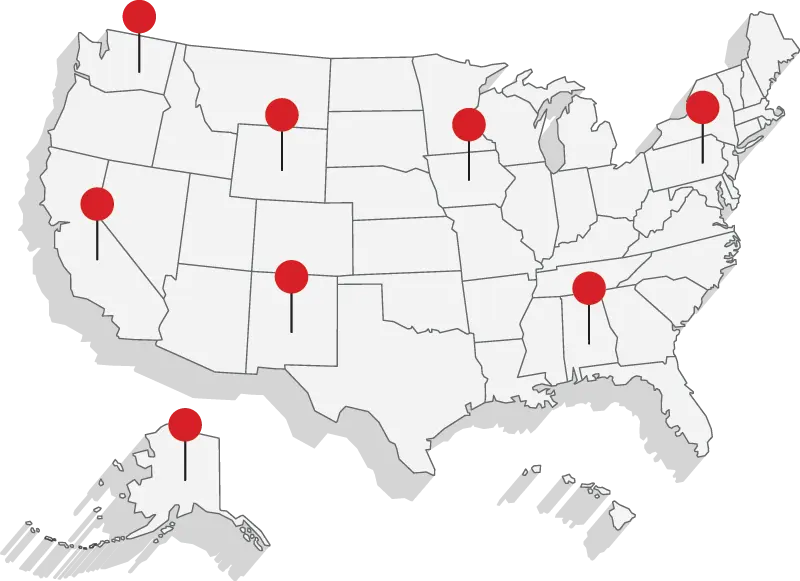 Best prices for auto glass repairs
Saving money on auto glass starts with using myWindshield.
Our network of independent, local auto glass repairers and fitters covers towns and cities across the United States.
Our member partners offer the best prices on auto glass repairs and windshield replacement.