Quarter glass replacement
If you find you need your quarter glass replacing on your vehicle, the best place to go to find an expert is the myWindshield network. We have access to more than 300 auto glass businesses across the US who either operate as mobile technicians, or work from a local drive-in auto glass shop, so they're never too far away. Our partners can repair or replace just about any piece of car glass, either same day or next day, and our network is among the best and most professional for quarter glass replacement and repair services. All you need to do is ask us for a no-obligation quote, and we will immediately put you in touch with the auto glass technicians who cover your area. Our simple quote system removes the need for you to commit time and effort to finding a quote for the work – no need to phone all the local auto glass shops to see who can fit you in. Our network members will quickly get back to you with a quote, and you can proceed to make a booking, it really couldn't be easier. You also don't need to worry about getting a reputable expert to work on your damaged quarter glass – our network members are all certified and fully-trained to replace your car glass for you.
Table of contents:
Our auto glass technicians offer call-out or drive-in services
Our aim is to offer our customers totally hassle-free auto glass services, so most of our members offer a choice of a drive-in repair shop service, or a call-out mobile option for you to choose from. Mobile technicians come along with a suitable vehicle that is fully-equipped for all types of vehicle glass services, and provided they can park in a safe place and close enough to your vehicle, they can meet with you wherever you happen to be. Popular choices include on your home driveway, a works or mall car park, or even the side of the road (space permitting). Fitting new quarter glass can usually be carried out under most circumstances, except very wet, cold or humid weather (these conditions can cause adhesive bonding and moisture ingress problems). Under very poor weather conditions, it may be better to opt for a drive-in to your local repair center, but your technician can advise you on the best choice when you make your booking.
If you decide on a drive-in service at your local auto glass shop, you will have the advantage of an indoor waiting space, so you can keep warm and dry while the job is being done. It's generally a better option than waiting at the side of the highway in poor weather. Whichever option you choose, you can be sure of getting a professional job done at an affordable price.
What is a quarter glass?
Quarter glass (also known as a quarter lite or in older vehicles, a valence window) is a side window. Whatever you choose to call them, they are an often-unnoticed piece of glass that has an important function to play in the safety and security of the vehicle, and for enabling all-round visibility for the driver. In trucks and SUVs, you may find a quarter glass at the side rear of the vehicle, on either side of the load-carrying (or additional passenger) space, and these can sometimes be opened to allow ventilation.
In cars, the quarter glass is often situated within the front door or the rear door next to the retractable window - you don't find them in so many cars nowadays, and there is some crossover in functionality with front and rear vent glass. The name 'quarter' in this context comes from the fact that they are approximately a quarter the size of the main windows, and they are often triangular in shape.
Opening quarter glass used to play a large part in keeping cars cool and well-ventilated in the days before air conditioning became the norm. With the advent of in-car climate control, and the need to get the best possible gas mileage by streamlining the outside of vehicles, the use of opening quarter glass in cars has mostly been discontinued.
Can you repair quarter glass?
In general, your quarter glass will be made of heat-hardened tempered glass, which has a high surface strength, but if hit hard may break into small pebble-sized pieces. The glass is different from that used for the vehicle's windshield, which is laminated from several layers of glass and polymer, and therefore surface chips and small areas of damage can be repaired. In certain exceptional cases, a quarter lite may also be made from laminated glass – this is the case with some luxury models, but these are few and far between. Tempered glass cannot take a surface repair, so no matter how much or how little damage there has been, replacement of the whole pane is often the only option.
Keep your quarter glass intact
A vehicle's glass provides about one third of the overall strength of a vehicle's structure, and this applies even to the smaller panes of vent and quarter glass. Any damage to a pane of glass can have an effect on structural strength, so it's always wise to get any problems looked at and put right as soon as you can. Security is another consideration when it comes to glass repairs and replacement – if a thief spots a weakened pane, they may be tempted to break it completely and then they have access to the vehicle and all its contents.
The best plan is to treat your vehicle's glass with the same care as you would any other vital component, and put it into the hands of a professional as soon as things go wrong. The myWindshield network was established with the simple aim - putting motorists in need of quality auto glass repair and replacement in touch with well-established and reputable technicians. Our members can find just the right pane of glass to fix your quarter lite, and can install it using approved methods and materials, so that you end up with a professional finish that is safe and secure for the future. Bring your vehicles glass back to full strength quickly and professionally – contact a myWindshield network member today by asking us for a no-obligation quote.
Frequently asked questions about quarter glass
Can you replace quarter glass that has tint or other special features?
Yes, a qualified and experienced auto glass technician can replace specialized quarter glass such as tinted glass or quarter glass with privacy shade. Although it is often quicker and easier to replace the quarter glass on a vehicle, specialized glass can be replaced as well but the piece may need to be ordered.
How long does it take to replace quarter glass?
Depending on the skill and experience of the auto glass technician and the make and model of your vehicle, replacing a piece of quarter glass can take around 1-2 hours. This includes removing the old glass and any debris, fitting the new glass in place, and sealing the glass in place.
Can you repair quarter glass or does it always need to be replaced?
Quarter glass is usually made from tempered glass and not laminated safety glass, so it will usually need to be replaced if has sustained any significant amount of damage. Unlike with windshields, where windshield repair is often possible (and preferable), quarter glass made of tempered glass cannot be repaired most of the time.
What types of materials are used to replace quarter glass?
Quarter glass replacement requires just about the same tools and products used to replace other vehicle glass such as car door glass and vent glass. This includes suction cups, razors or knives to remove the old glass, adhesive or sealant, gloves and safety goggles, and the glass itself. In terms of the glass itself, quarter glass is most often made of tempered glass, which consists of a combination of silica, soda ash, limestone and additive products as per the glass manufacturer.
What should I do if my quarter glass is damaged?
If your quarter glass has been damaged, it is important to have it replaced sooner rather than later. Auto glass technicians can quickly replace windows with brand new OEM or aftermarket glass and remove any broken pieces of your old quarter glass, keeping you and your passengers safe and sound. Very minor damage such as small rock chips may be possible to repair.
Can a damaged quarter glass affect the structural integrity of my car?
Yes. Your vehicle's glass is not just for practical and aesthetic purposes - it also provides structural integrity for your vehicle. This includes quarter glass. Damaged quarter glass no longer supports the roof of your vehicle as well and will need to be replaced for your own safety but also to restore the structural integrity of your vehicle.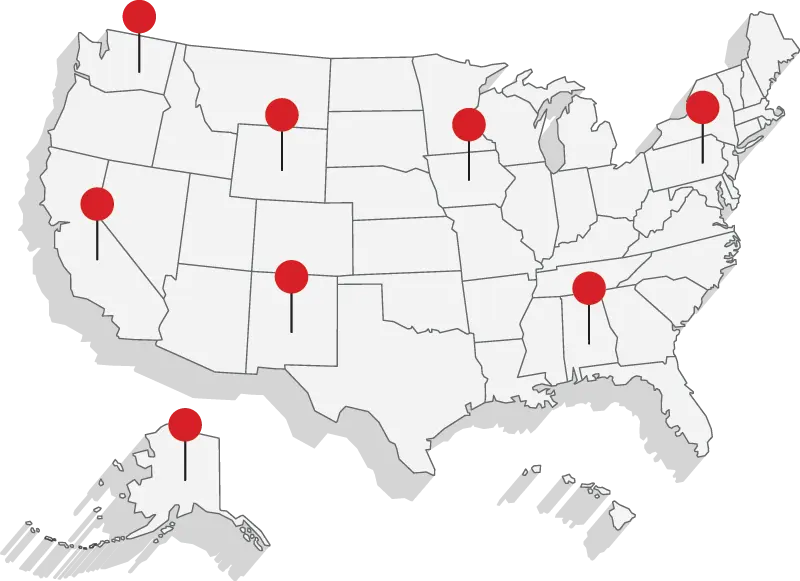 Best quarter glass replacement service
Looking for high-quality, affordable car glass replacement services? Get started today by using myWindshield. Connect with one of our genuine, trustworthy and independent auto glass technicians and schedule an appointment today.