Rear car window replacement
The rear door glass on your car is just as likely to be damaged in a collision as your windshield or any of the other pieces of vehicle glass. The glass can also get scratched or chipped by road debris, or smashed by a vandal or thief who wants to gain access to your vehicle. If the window is smashed, it will obviously need to be replaced straight away, otherwise your vehicle won't be secure. Car door glass can't be repaired the same way a windshield chip can be fixed – the type of glass used for side windows is different from the laminated glass used for windshields, and repairs just aren't possible. However small the area of damage, you will need to replace the car door glass. The good news is that our network is one of the leading US auto glass repair and replacement service providers, and our network members replace all types of car glass every day, so they're real experts in the field. We've done away with the need to phone around every auto glass shop near you, or search on the internet for 'car window replacement' and try to make a price comparison. The contact information for your local auto glass repair experts is available all in one place, and they are all reputable and well-established independent businesses who are keen to do a top-quality job for you.
Table of contents: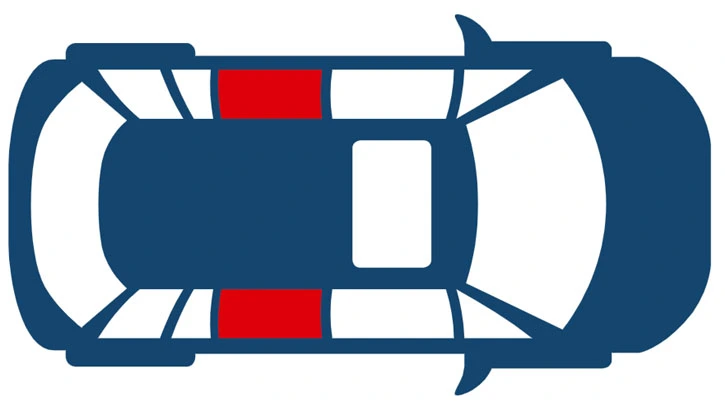 How the door window is replaced on a car
The amount of work involved will depend on whether the glass is totally smashed, or just slightly damaged. For a smashed pane, the technician will remove all the loose debris and splinters of glass before taking off the interior door panel to get to the remains of the pane.
For a less damaged rear car window, the technician can simply take off the interior door panel to get to the entire pane.
The glass will need to be disconnected from the mechanism inside the door that is used to raise and lower the glass – this could be a manual mechanism, or an electric-powered one, and the type of mechanism varies depending upon the make and type of the vehicle. The old glass can then be totally removed.
The technician will insert a new pane of glass, and connect it to the mechanism. After giving everything a good clean, the workings will be tested to ensure all is well before the door panel is re-fitted. A thorough clean of the area around the repaired window will also be done to remove all the debris or dust that could have been disturbed by taking off the door panel.
If there are no complications with the work, the job should only take around one hour, and because no adhesives are involved there is no curing time to worry about – the vehicle can be driven straight away.
Your vehicle's security, safety and ability to withstand weather depends upon all the glass being intact and undamaged, so it makes sense to put your car door window replacement and windshield replacement into the hands of someone who is competent to do the job properly. For access to reliable and reputable auto glass specialists, you can't do better than use the myWindshield network.
We are auto glass repair & replacement specialists
Did you know, the windshield, and all the other panes of glass that are fitted into your vehicle, are essential to the strength of the structure? It's easy to just think of them as simply ways to let in light and to see out, but in fact, whether you drive a car, van, SUV or truck, the glass contributes around 30% of the total structural strength. Each piece has undergone rigorous design and testing to ensure it helps to streamline the body shape, and therefore help with gas mileage. The type of glass used for each type of pane (toughened, laminated, tempered ...) has also been carefully selected in order to ensure driver and passenger safety if some kind of collision or other damaging incident occurs. Even small areas of damage, whether it is a scratch, a rock chip or a crack, can compromise the vehicle's capability to keep the occupants safe, and should be assessed and rectified to prevent them developing further.
All the members of the myWindshield network are on hand to offer their expertise on all matters relating to your vehicle glass. With certified mobile technicians and auto glass shops across the US, we guarantee you will get the best in customer care combined with consistently high-quality workmanship, at best prices.
Frequently asked questions about replacing car windows
Can car door glass that has tint or other special features be replaced?
Yes, if your car door glass is tinted or has special features such as UV filters, soundproofing or heated glass, a qualified and experienced auto glass technician found on myWindshield can replace it. The more specialized the glass, the less likely it is that the auto glass shop will have the exact piece of glass required in stock, so some pieces may need to be ordered.
How long does it take to replace a car window?
It normally takes around 1-2 hours for a qualified auto glass technician to replace a piece of rear door glass. If you're wondering how long it takes to replace a windshield or other type of vehicle glass, keep in mind that the biggest factors tend to be the expertise and experience of the auto glass technician as well as the your vehicle make and model.
Can you repair car windows or does it always need to be replaced?
In most circumstances, damaged rear door glass on a vehicle needs to be replaced rather than repaired. Generally, rear door glass is different from windshield replacement and repairs are not possible for door glass like it is for front windshields because windows to the side of a vehicle is usually made of tempered glass, whereas windshields are made of laminated safety glass.
What types of materials are used to replace windows to a car?
Car door glass replacement generally requires the same type of materials used to replace other pieces of glass, such as urethane sealant, molding strips, glass removal tools, suction cups, and caulking guns to apply any adhesives. The glass itself is normally tempered glass, which consists of silica, limestone, soda ash and additives.
How can I prevent damage to my rear door glass in the future?
The most frequent cause of damage to rear car door glass is from slamming the doors too frequently. This is especially common for individuals that use their car for ridesharing, whereby multiple passengers repeatedly open and close the rear door, some applying more force than necessary. To avoid damaging your car door glass, try parking in covered areas and refrain from slamming the door.
Will my car be safe to drive immediately after getting a new window fitted?
Most auto glass technicians will recommend that you wait at least one hour to drive anywhere after a windshield or other piece of glass has been repaired or replaced. The adhesive sealant product must cure to a safe level, but rear car door glass is not as critical as a front windshield, for example. Ask your auto glass technician if you're unsure.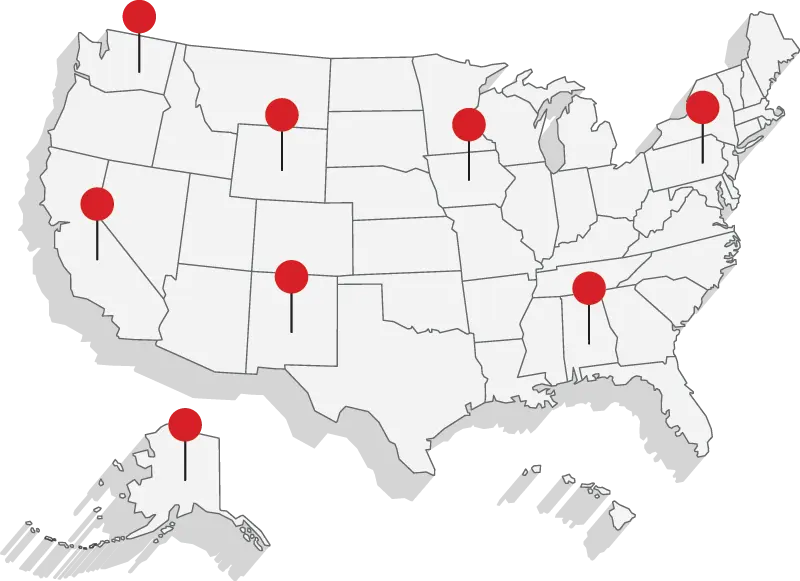 Trust myWindshield to replace your car window
Have your car window replaced quickly and for a great price by choosing a local, independent auto glass shop listed on myWindshield and hit the road safely and in confidence with a brand-new piece of glass for your vehicle.