Rear vent glass replacement
If you find yourself needing your vent glass replacing, the myWindshield network of auto glass professionals should be your first port of call every time. Our partners are experts in every aspect of vehicle glass, so they can not only repair and replace windshields, they are also experienced in the rather more complex replacement of car window vents too. When it comes to repairing or replacing your car glass - we can help, whatever the make of vehicle you drive. Our network covers the whole of the US with 300+ fully-equipped mobile technicians, and auto glass shops handy for every state, and we give you access to them all with our simple online quote service. We've done away with the need to ring around local auto glass companies, trying to find someone to replace the glass on your vehicle. There's no need for interminable internet searches - we'll give you all the contact details for the auto glass shops and mobile technicians near you. Whether you need same day or next day services, our well-established and certified network members will work to the highest standards, completing the task both rapidly and cost-effectively. To get your car window replaced fast and at the best price, simply request a no-obligation quote, and choose the deal that's right for you.
Table of contents:
Local auto glass shops and mobile services
It's never a good time for your vehicle to have damaged glass, so we try to minimize any inconvenience by making it as simple as it can be to get glass repair and replacement services. One of the easiest ways to get your rear vent window problems sorted out is to call out a mobile glass technician. Our mobile partners have vehicles that are as well-equipped as any local auto glass shop, and they can come to you wherever your vehicle happens to be. You could be in the comfort of your own home, at work or stranded by the side of the road – so long as there is room for the technician to work, they can do the job there and then. The biggest restriction on mobile auto glass repairs is the weather. The repair vehicle will usually have some form of weather-proofing available, but in severe weather conditions, a mobile repair is not recommended, and you would be better off going to your local repair shop – simply ask your technician for advice when you make your booking.
If you choose to drive-in for a repair to your nearest auto glass shop, you will have the benefit of an indoor waiting area, which can be much nicer than a roadside wait, and would be a better option in extreme weather. Whichever you choose – call-out or drive-in, you will get the same high standard of customer care combined with an unbeatable quality of workmanship when you get your car glass replaced by a member of the myWindshield network.
Vent glass – what's it for?
There are usually several odd-shaped pieces of vent glass fitted around your vehicle, and they are often overlooked when discussing vehicle glass. They do, however have important functions. You may have at least two rear vent windowpanes on each side of your vehicle, depending upon the shape and configuration of the bodywork. There is often one behind the rear retractable window, which allows the rear window glass to descend further into the door (the rear wheel may occupy the corner of the door, and the vent glass sits above this section). There may also be another one next to the rear windshield which allows light into the passenger cabin, and greatly increases the driver's field of view.
The reason these little windows are called 'vent' glass is that in early vehicles without air conditioning, their role was literally as a vent. Early vent glasses could swivel or tilt open, letting a stream of air in to cool the vehicle and releasing used air. However, these open vents caused drag, and as air conditioning became more common in production cars, it was deemed more fuel-efficient to drive with vents and windows closed, and the air con turned on. Vents that open have not been fitted to production cars for about the last 20 years – you still see some out on the road, but they are increasingly rare.
Can vent glass on cars be repaired?
The majority of vent glass are made from tempered glass, which is hardened by heating and cooling, and cannot usually be repaired (unlike the laminated glass used for windshields, which can easily take surface repairs). Tempered glass has a hard surface, and is pretty resistant to damage, but if it gets a sharp blow, it will tend to break into small pieces. This property makes vent glass a target for vandals and thieves who like to break one of these panes to gain access to your vehicle. The upshot is, that a tempered back vent glass will usually need to be totally replaced following damage.
On the other hand, there are some high-end vehicles that have laminated glass all-round, including the rear vent glass. Laminated glass is better at reducing road noise than tempered glass, so certain luxury cars use it for increased comfort inside the cabin. A small chip may be repairable on a laminated vent glass, but as a general rule, damage means fitting a replacement glass.
Your car glass is important
For most cars the glass contributes around one-third to the overall strength of the vehicle's structure. This means that a damaged pane (even a small one like your vent glass) can compromise that strength, and if you are in a collision, this can be crucial to the safety of you and your passengers. It's not only strength you need to worry about – security is another factor to consider. A damaged or broken glass pane is practically an invitation for an opportunist to break-into the vehicle and steal the contents or drive the vehicle away. A damaged vent glass needs to be replaced as quickly as possible.
The good news is that with same day and next day services available, you can trust a myWindshield network member to do the job for you - quickly and efficiently. They will source the appropriate piece of glass, prepare the vehicle and fit the new pane to make your car secure and roadworthy again, and looking as good as new. With members spread across the US, you're never far from one of our mobile technicians or auto glass shops, and they all work to the highest standards of quality and customer care. For rear vent window replacement, windshield replacement or any other automotive glass requirements, look no further than the myWindshield network.
Frequently asked questions about vent glass
Can vent glass that has tint or other special features be replaced?
Vent glass is sometimes tinted and/or has defrosting, soundproofing or UV protection. These types of window vents can be replaced by a qualified and experienced auto glass technician. Keep in mind that the more specialized the glass, the less likely it will be that they have the exact right piece of glass in stock, so it may need to be ordered.
How long does it take to replace vent glass?
As with many other pieces of glass on a vehicle, rear vent glass normally takes around 1-2 hours to replace. The rear door panel may need to be removed to replace the glass, which can take longer to perform. It generally depends on the make and model of your vehicle and the piece of glass required, as well as the experience of the auto glass technician.
Can you repair rear vent glass or does it always need to be replaced?
Most of the time, vent glass will need to be completely replaced if it's been damaged. Repairs are generally not possible because vent glass is made of tempered glass, rather than laminated safety glass. This makes vent glass replacement different from windshield replacement because repairs are often possible on windshields but seldom are they possible on vent glass.
What types of materials are used to replace vent glass?
Vent glass can be replaced by using the same types of tools and products used for other door glass, such as urethane sealants, molding strips, suction cups, razors, and the glass itself. In terms of the glass itself, the materials used to make tempered glass include silica, limestone, soda ash and other additives as per the manufacturer's specifications. Rear vent glass is almost always made of tempered glass, a shatter-resistant glass found on car doors.
How do I know if my rear vent glass needs to be replaced or repaired?
If your vent glass has sustained very minor damage, perhaps a small rock chip smaller than the size of a quarter and not too deep, it can be repaired by a professional auto glass technician. Whether the glass needs to be repaired or replaced should be the sole discretion of the technician, since safety is paramount and most rear vent glass simply cannot be safely repaired but must instead be replaced altogether.
Will my car be safe to drive immediately after getting new vent glass fitted?
Yes, it is normally safe to drive after getting new vent glass fitted to your vehicle. Most auto glass technicians recommend that you wait at least an hour before driving your vehicle so that the adhesive can cure sufficiently, but this is generally most important for front windshields. It is still best to ask your auto glass technician if you are in doubt.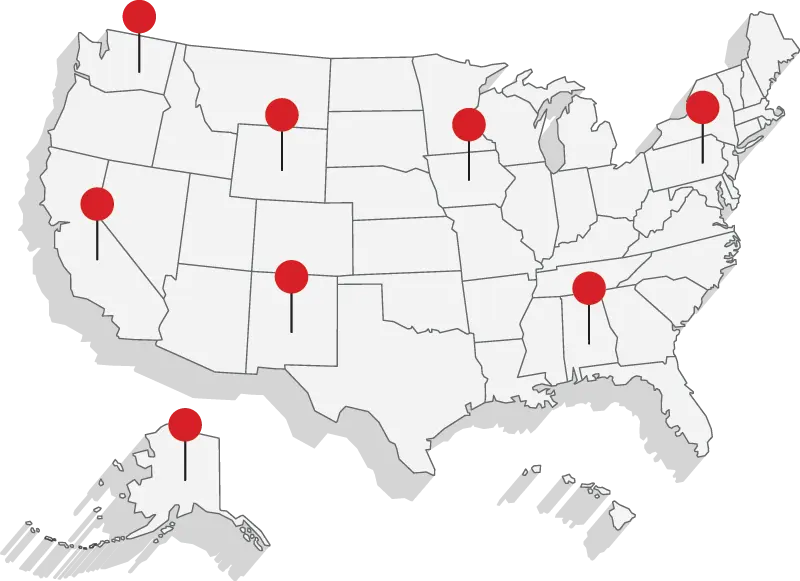 The best car glass replacement services
Get quick and affordable car glass replacement services from qualified professionals by using myWindshield today. Our platform has hundreds of qualified, independent auto glass experts across the United States that can help replace your vehicle's rear vent glass at a great price.