A sunroof (or moonroof) could be one of the great features of your SUV, truck, van or car – whether it's fixed, sliding or panoramic, it's so convenient. If your sunroof glass has been damaged for any reason, you will want to get it repaired as soon as possible but how? Well, the myWindshield network of auto glass experts has the answer. Simply ask us for a free and no-obligation quote, and we will put you in touch with a myWindshield network member who can do the job for you. As one of the premier sunroof & moonroof glass replacement and repair networks in the US, our 300-strong members operate across all the states. We have call-out mobile technicians and drive-in repair shops available to quickly get your sunroof repaired same day or next day. If you have glass insurance cover, our members can not only do the repair, they can do all the paperwork too – they can liaise directly with your insurance company, saving you time effort and hassle. All the information you will need to get your sunroof repaired is available on our website. We've done away with the need for endless internet searches for 'sunroof glass replacement near me', or the effort of getting in touch with all the local repair shops to find someone capable of taking on the task. Our site makes it quick and easy to get a quote, and then you can make your booking and relax, secure on the knowledge that you will be dealing with a trusted time-served auto glass technician, who can be relied upon to do the job properly. Our aim has always been to make getting a sunroof glass replacement simple and straightforward, so why not ask us for a no-obligation quote today, and get your sunroof back into full operation?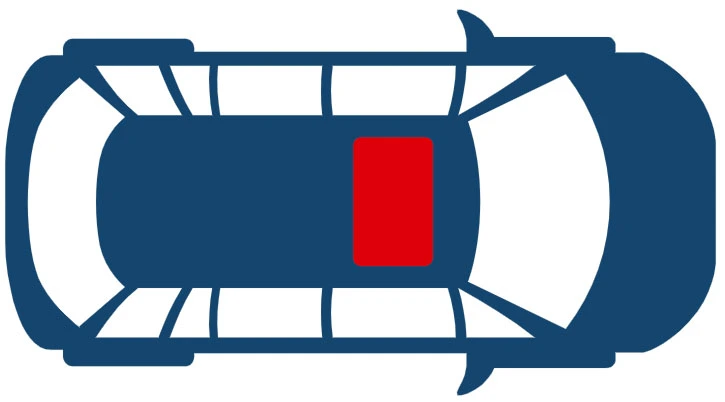 A choice of services
Our aim is to make getting car glass repaired as effortless as possible, and your convenience is important to us. Our partners therefore offer a range of services, and you can make your choice, depending upon your circumstances. Many of our network members operate a mobile repair service, in which a technician in a fully-equipped van is available to come to your home, your workplace or the side of the highway. Calling out an auto glass technician is really convenient, because they do all the traveling, you simply need to make the call and then let them get on with the repair.
What if the weather is really bad? It's not a good idea for your sunroof glass to be removed and replaced outdoors when rain or snow is coming down, there is always a risk of excess moisture getting into your vehicle, so a drive-in option may be more suitable. Many of our partners have drive-in repair centers. You simply take your vehicle along to the repair shop, hand over the keys and then make yourself comfortable in the waiting area while the in-house technicians get on and repair your sunroof.
It's great to have the choice, and you can be sure that whichever service you choose, you will get the same excellent customer care, alongside a repair completed using top quality materials from a myWindshield network member.
There are several types of sunroof
The sunroof (also called the moonroof) is a piece of automotive glass that is fitted into the roof of your vehicle, and its main function is to let light and fresh air come into the cabin area. Sunroofs can usually be opened to some extent – some can simply be tilted a little to allow in air, others can be retracted totally to leave a larger open area. Whether they are transparent or opaque, manually or electrically-operated, they are a feature that adds to driver and passenger comfort and convenience. Here are just a few of the variants available:
A pop-up sunroof is the traditional type, and has been around for a long time. It is a pane of glass, with a mechanism (manual or electric-powered) that allows it to be tilted upwards to allow air in. Most of this type of sunroof is also totally removable.
A sliding sunroof is a development of the pop-up version. This can be tilted, and then the pane can slide back, leaving the area open to the sky. This type of sunroof either slides into the roof space (between the roof and the head liner), or is fitted onto tracks on top of the roof, which gives improved headroom inside the vehicle.
A panoramic sunroof is a more recent and ingenious development – it is made up of several panes, which enable it to open much further than a standard sliding sunroof. This type of sunroof is often also referred to as a moonroof, and as each pane slides back, it is stacked against the next one. Depending upon the design, the moonroof can usually open up both the front and the back-cabin areas, providing fresh air in abundance and the feeling of riding in a convertible.
A solar sunroof has a pane of glass which is actually a solar panel, complete with photovoltaic solar cells. This opaque panel produces electricity which can be used within the vehicle to help to power some of the features. Electric and hybrid electric vehicles are become ever more commonplace, and therefore this type of sunroof is being seen more often.
Whichever type of sunroof or moonroof you have, it is important that when you need the glass replaced, it is carried out properly. If it's not fitted correctly, or if the materials used are not of the appropriate quality, you could be left with a leak, and an insecure vehicle. Don't take a risk – get your sunroof glass replaced by an automotive glass expert from the myWindshield network.