Acura windshield replacement
Are you the proud owner of an Acura? Keep yourself and your sporty, classy vehicle safe and secure with auto glass services found here on myWindshield. Our network connects you with qualified Acura auto glass shops across the USA that can repair, replace or recalibrate your car glass at competitive prices.
Launched in 1986, Acura is branded as the performance, luxury division of Japanese-based automobile manufacturer Honda. With sales of around 157,408 in 2021, Acura only represents a small fraction of total Honda sales. Initially, Acura outperformed BMW and Mercedes-Benz in sales although the brand has since diminished in popularity in the United States.
Acura auto glass is commonly held in stock at most reputable auto glass shops, so get same-day windshield repair and windshield replacement for your Acura by finding an auto glass technician on myWindshield.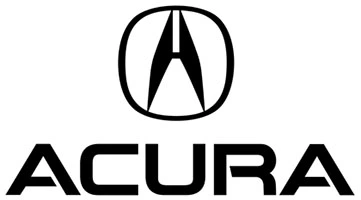 Acura windshield replacement
Whether you've let a crack or rock chip grow too large or your Acura windshield's been smashed by an impact, dependable Acura windshield replacement is only a quick phone call away.
The professional auto glass technicians on myWindshield can replace windshields for all Acura models and trims as well as provide Acura ADAS recalibration services at affordable prices.
Acura glass services
Keep your Acura in tip-top shape with these commonly requested services by our customers:
Acura glass replacement: for shattered windshields or Acura windshields that are damaged beyond repair, Acura windshield replacement is commonly provided by experienced auto glass fitters.
Acura glass repair: if your Acura windshield is chipped or cracked, you may be able to save a substantial amount of time and money by requesting Acura windshield repair services from an auto glass technician nearby.
Acura ADAS calibration: many modern Acura cars and crossovers now come with Acura's ADAS system called AcuraWatch™, commonly included as an option for the Acura TLX and Acura RDX. If you need to have your Acura windshield replaced, you must also have it recalibrated with your vehicle's onboard ADAS.
Affordable Acura car glass repairers near you
Acura vehicle owners should abide by the service and maintenance schedule for their specific model to keep their Acura in top condition, but there's simply no telling when you might get a crack, rock chip, or outright shatter your windshield or body glass.
For Acura glass services at affordable prices from vetted and approved auto glass shops near you, anywhere in the United States, use myWindshield and get a free quote from one of our member partners.
Acura models supported
We work with hundreds of auto glass shops across the USA providing various Acura auto glass services for the following models:
Acura Integra
Acura TLX
Acura RDX
Acura MDX
Acura NSX