Daewoo windshield replacement
myWindshield is your number one choice for finding qualified auto glass shops with replacement Daewoo auto glass. Our auto glass member partners provide a wide range of quality auto glass services, including windshield repair, windshield replacement and body glass replacement for various Daewoo models.
Daewoo was a South Korean conglomerate with its Daewoo Motors subsidiary manufacturing vehicles in the US market until its acquisition by General Motors in 2002. The brand persisted until 2011, whereby the Daewoo marque was completely replaced by the Chevrolet marque. Of the few models to see success in the American market, the Daewoo Matiz is perhaps the most notable and its design lives on in the Chevrolet Spark today.
While a Daewoo may be a rare sight on the roads today in the United States, finding replacement auto glass and windshield repair services for your Daewoo shouldn't be hard when you choose an auto glass partner listed on myWindshield.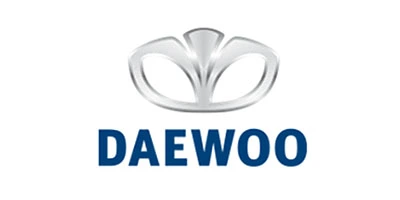 Daewoo windshield replacement service, USA
Since Daewoo vehicles were discontinued in 2011, they tend to be quite rare and replacement Daewoo auto glass may be challenging to find as many auto glass shops do not keep Daewoo replacement windshields or body glass in stock. Nevertheless, a qualified auto glass shop near you can source replacement Daewoo auto glass for your vehicle at competitive prices.
Daewoo auto glass services, USA
The demand for Daewoo glass services is very low, but requests that are received commonly include:
Daewoo glass replacement: most replacement Daewoo glass typically needs to be ordered by auto glass shops since Daewoos have been discontinued long ago and the demand for replacement glass is low. Speak with a qualified auto glass technician near you if you need Daewoo replacement auto glass.
Daewoo glass repair: whenever possible and safe to do so, consider having your windshield repaired rather than replaced. An auto glass technician can provide Daewoo windshield repair services for rock chips or small cracks.
Daewoo ADAS calibration: Daewoo Motors had gone defunct around the time when ADAS systems were becoming mainstream on vehicles in the United States and as such ADAS calibration is not required since Daewoo models predate the widespread adoption of the technology.
Daewoo car glass fitters and repairers near you
Still driving around an old Daewoo and need dependable auto glass services like windshield repair or windshield replacement? Don't waste your time and money with the big national franchises; get quick and affordable service anywhere in the US by finding your next auto glass shop right here on myWindshield.
Daewoo models supported
Auto glass partners listed on myWindshield may be able to assist you with auto glass services for the following Daewoo vehicle models:
Daewoo Matiz
Daewoo Magnus
Daewoo Lanos
Daewoo Leganza
Daewoo Tico
Daewoo Tosca
Daewoo Rezzo
Daewoo Nubira
Daewoo Lacetti
Daewoo Gentra
Daewoo Espero