Ferrari windshield replacement
Looking for Ferrari windshield replacement near you? myWindshield can help you out. We work with professional auto glass shops across many states in the US, many of which work with Ferrari car glass performing windshield repair and windshield replacement for most Ferrari models.
Italian luxury sports car manufacturer Ferrari needs little introduction. As one of the most recognizable luxury automotive brands worldwide, Ferrari reported 2,831 luxury vehicles were sold in the US in 2021. The brand consistently performs well in the European market as well as in Asia.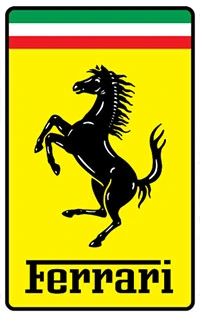 Ferrari windshield replacement service
Whether you're pulling up at the after party in your 'rari or simply enjoying the pleasure of the drive and the rev of the engine, you'll certainly want to keep your Ferrari in tip-top shape, and that includes getting nothing but the best Ferrari windshield glass replacement. Don't settle for less than the best and choose a reliable Ferrari car glass repair shop listed on myWindshield.
Ferrari automotive glass services in the USA
Some of the most common services requested from our member partners for Ferraris include:
Ferrari glass replacement: as a somewhat rare luxury car, Ferrari glass replacement usually needs to be procured from auto glass manufacturers such as Saint-Gobain Sekurit or Pilkington Automotive. Auto glass technicians can fit replacement Ferrari glass for your specific model.
Ferrari glass repair: with the low profile of most Ferrari models, rock chips and small cracks are prone to happen. It's better to have your glass repaired before it's too late. A qualified Ferrari glass repair technician can restore the full visibility and functionality of your Ferrari windshield.
Ferrari ADAS calibration: although Ferrari has been long hesitant on incorporating ADAS features in order to preserve the feeling of the driving experience, some newer models come with Ferrari's optional ADAS (SAE Level 1). Replacement Ferrari windshields with ADAS functionality must be calibrated by a qualified auto glass technician.
The best Ferrari car glass technicians near you
Are you the proud owner of a Ferrari? The status and beauty that a Ferrari afford you hinge on the condition that you're keeping it clean and well-maintained, and that includes keeping the glass squeaky clean and without ugly cracks or rock chips. For top-quality Ferrari auto glass services near you, contact a trustworthy auto glass technician found here on myWindshield.
Ferrari models supported
Our auto glass partners in the United States service the following Ferrari models:
Ferrari Portofino
Ferrari Roma
Ferrari F8 Tributo
Ferrari SF90 Stradale
Ferrari 812 Superfast
Ferrari GTC4Lusso
Ferrari 488 Pista
Ferrari 488 Spider
Ferrari 488 GTB
Ferrari F8 Spider
Ferrari Monza SP1
Ferrari Monza SP2
Ferrari 812 GTS
Ferrari 296 GTB
Ferrari Daytona SP3
Ferrari Purosangue